We work with all the leading banks to make sure you get the best deal possible on your home loan.
At GetGo Home Loans we love what we do. We help people own homes. In fact, over 50,000 families who partnered with us have a home to call their own. This journey may seem daunting at first, but we know the way, because it's what we do every day.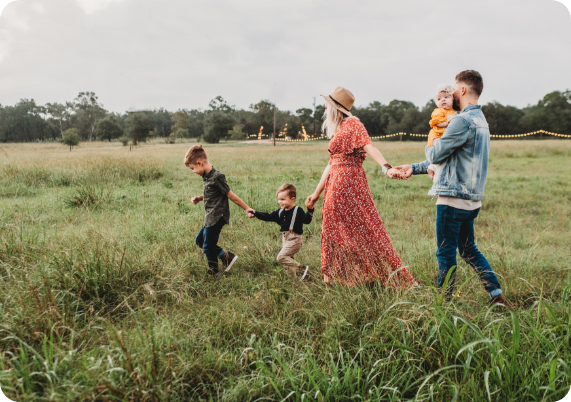 Our home loan experts are supported by a phenomenal squad of go-getters who have years of experience getting deals done. We simplify the home finance process, engage with all the banks, including your own, and keep you informed every step of the way. All at no cost. Having multiple banks quoting for your business will ensure we get you the home loan that works for you.
So, no matter where you are in your home buying process, let our team be your team. Are there other things to consider when looking to buy your own home? Yes, but don't worry – we've got you. Ready to start your own home loan journey? Chat to us and let's get going.
Here are just some of the questions we get asked all the time, check out our FAQs page for more, or contact us and we'll be happy to chat.
What is a bond originator?
We source and secure bonds for our customers and are experts in our field, working with all the banks to ensure you get the best home loan possible. We do all the hard yards – assist with admin, pick up the paperwork, decode the jargon and offer advice, working tirelessly to get you the best deal and interest rate.
Should I get a pre-approval?
The short answer is yes. While a pre-approval is not a guarantee, 85% of pre-approvals are approved by banks. This is just one of many pre-approval advantages, check out our Where are you on your journey? page for all the details.
Do I need a bond originator?
Yes you do. We've helped thousands of families get their own homes, which is why more and more people are coming to GetGo Home Loans to help them secure the best bond for them. Our team of trained and knowledgeable Home Loan Specialists do the heavy lifting, so you don't have to. Need advice? Have questions? Want options? That's what we're here for.
We have relationships with all the major banks, we know the right people to speak to and we're excellent at dotting the i's and crossing the t's. This is what we do, and we love it.
And it's free! That's right, we don't charge you a cent, as our costs are covered by the banks. Get in touch
What can we help
you with today?
I'm looking for a home loan.
From start to finish, we're with you all the way.
I want to get pre-approved.
Simple, straightforward, success.
Our industry-leading calculators allow you to calculate various scenarios to suit your needs.